Strains & Genetic Clone Pricing
Clones only sold to caregivers and dispensaries, gifted to the patient
$1700-$2000 per Pound
On all Premium Flower Pounds !!
Discounts on bulk orders available
Amazing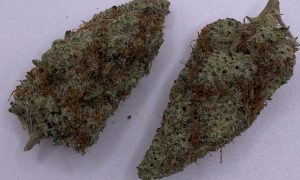 Pine Apple Cake ! Hybrid ! Incredable Exotic Terpene profile ! Great bud structure ! 26.07% THC !!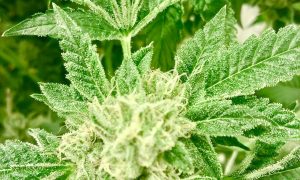 RIP
Fador Actual = Ocean Grown seed company  rare breed green danky strain . A classic 2008 perfect hybrid strain that offers a cool easy high and a slight straighten up the couch pillows type of buzz ! Not a huge yielder on the production side but if veg'd properly can yield a pound per plant .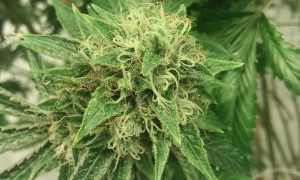 RIP
 Jedi OG ; luscious green color buds with a loud but earthy  aroma . Indica true breed  with a  oldschool Vader  OG traits this is a must try strain . More than average  producer usually yielding a  pound and a quarter per plant .
RIP
Obiwan OG ;  Indica cross between ghost OG and Alien Rift this frosty genetic baby is the trut , producing nearly a pound or more per plant of extremely resinous dense buds. We recommend giving this one a go.
RIP
Dark Plasma; Indica Dominant Hybrid along with being a newer genetic cross on the market with incredible fuel based terpenes through out . If the taste don't get you craving more the smell alone will and if that don't work the violet infused color should intise you to the limit to try her out   . Packed full of THCA and CBD's this strain is a keeper . Pound per plant production ratio is not even close to our largest producers but this is a rare gem and unavailable with any other suppliers .
 RIP
Dough G; Indica Hybrid F1 generation of the Forum Girl Scout cookies this gassy smelling bud will leave your mouth funky in a good way with a rotten dough taste . Medium yielder carrying the girl scout traits of course but still a very hot on the lab test strain. Very high THC yielder .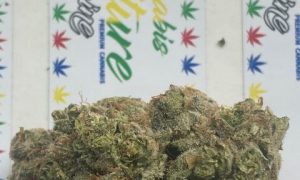 Durban Grapefruit flower : Grapefruit + Durban poison classic cross made this Incredable young lady . Wow what bag appeal , taste , smell and great smoke . Great yielding plant with 1 plus pounds per plant indoors . Sativa high will make you run to the kitchen and wash clothes at the same time !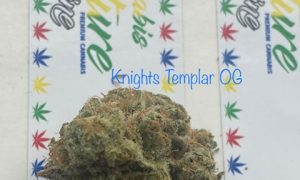 Knights Templar OG : Dark Heart Nursery created this new cannabis strain . Wifi -lemon OG f4  -Davinci OG made this beauty . Great Indica mind easing carefree high . Great for  after work ! Great yeilder at pound plus per plant indoor . Musky terps with a lime green taste . Nice bud structure .
Dosi Cake; Black Forest Cake crossed with Dosido . This pungent wonderful strain is a no longer available other seed banks but we have in stock with the most up to date phenobe hunt already completed . Our Dosi Cake is real gem . Might be a medium to lower yielder on production side but the quality of the bud potency is very high .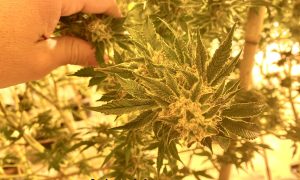 Gelato Mints #1 & 2;  Gelato 45 and Kush Mints cross this must have delicacy is a winner all the way around . Packed full of beefy dense  buds and  sugar coated  with colorful tones throughout ,she is top of the line . Very danky aroma creeps out your pocket while shes around . a fantastic relaxed high with large hunger producing ending . this strain will make a cow eat a burger ! Not a large producer per plant but massive buds and about a pound of them makes this easily one my top picks . View Test Results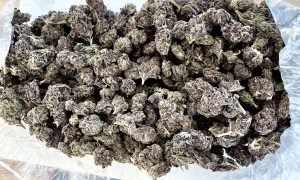 Gelato 33;  What can I say ? Great any day of the week from the the deep purple sugar coated shell to the loud powerful smell you will steal the show with this rare breed . We cant grow enough of her shes usually bought before done growing . Hybrid cross with a slight lazy high yet dazed and confused at the same time. One of those you might not remember looking at the road while on the way home on !! Lower Yeilder of course with its fam cookies genetics but none the less a top shelf rare strain.  View Test Results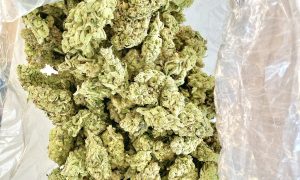 Cali Sour Deisel; Sativa cross , musky gas green green .That old school sour deisal smell look and taste that swept the nation before gorilla glue and the others . Stank dank , with a wonderful green pine taste . Medium  to large producer  at a pound and a half per plant makes this a must have in your garden . View Test Results
RIP
OGK;  Loud danky odor with a chocolate deep green undertone and taste . large yielder at a pound and a ½ per plant . dense round darkish green buds with a indica cross high . !9.5 % Max THC on our lab test makes this a real queen.  View Test Results
Humboldt Sour D; Similar to her sister but with whole mind state of her own . this is a more bigger bud structure with a slightly deeper green color coat . covered with trichomes this is another classic Sour Deisal genetic .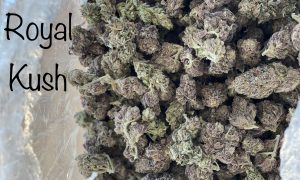 RIP
Royal Kush; Pretty purple grape fruit color with a shiny crystal coated cover . Grape fuel terpenes from the classic California Royal Kush strain. A mind clearing strong sativa high will have pacing around the house . Not good before bedtime unless you want to lay there and count your heartbeats  (just being honest)!! Yet a superb day time smoke for work or play.  View Test Resultss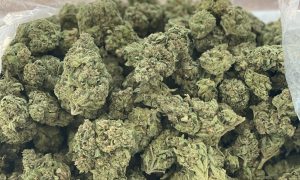 RIP
Train Wreck; Classic old school strain that was a fan favorite for years . Earthy fuel flavor and smell this sativa based yet still eye dropping high is great for everyone . Little nugs all over the plant with a nice green color tone . Mid weight producer easy to grow low maintanence slot filler is good for any garden spot .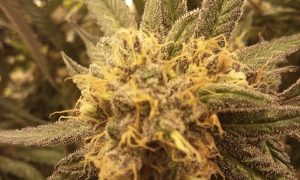 Purple Mountain Majesty; Big bulky buds , inner gas smell with a purple grape ish  twist . Beautiful look and structure ,hybrid sativa cross that produces a large pound and ½ or more per plant . We selected the best phenobe of this strain in an extense seed pop months ago which in return eliminates that whole long process for you . defanetly a need to try in your garden asap .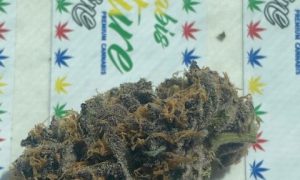 Purple haze flower .  Purple Thai + Silver haze made this new school creation of the old school famed strain purple haze !! This Phenobe is Indica dominant not Sativa . Fantastic plant structure , yields 1 pound and 1/4 ish per yield . 10 weeks flower time needed .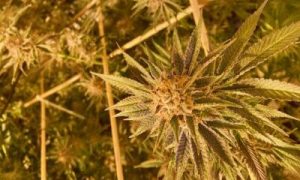 RIP
Mimosa; Why not have taste of orange juice and the finest champayne available . Treat your self to this early morning and daytime favorite of ours . Great mildish sativa based dish doing high . Crossover your to do list with this garden secret . Yet widely known and often around at the moment our mimosa genetics are the truth producing a very large 2 pound per plant of tight dense buds . View Test Results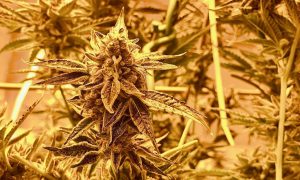 Black Wedding Cake; Black Widow crossed with a femanised clone of wedding cake all I can say is wow. From the extra large production ratio of  2and a ½ pounds per plant why not feel in your plant count with this massive producer . Exotic floral terpenes followed by a pretty red and white widow cover makes this a winning strain to have.  View Test Results  | View Test Results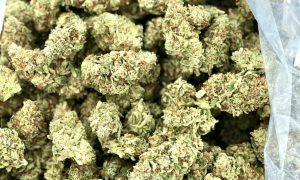 RIP
Ice Man Special; A very rare OG cross breed .These lime green sticky icky buds are top of the line  . While also being a extra large producer at an insane 2 and a ½ pounds per plant .  We highly recommend this one of a kind genetic cross.  View Test Results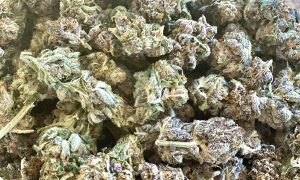 RIP
Girl Scout Cookies; Indica true breed with  tight dense buds , low to medium yeilding  ¾ to a pound per  plant. Purple color with trichomes all over . Loud fuel smell and taste . That gas gas!!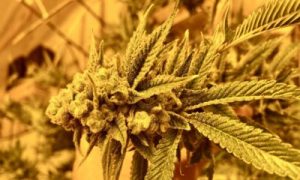 Doe Piss; Bright green stinky earth toned piss scented aroma.  Extra large producer at 2 pounds per plant makes this a keeper . Good for hunting season and year round, you can pour this doe piss on anywhere anytime and it will leave a stinch!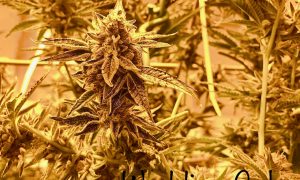 Wedding Cake; Incredible rare no longer available Jay Breezy cut . Very loud gassy odor with a intense heavy indica based high . Hunger causing nuggets that are coated with different green colors and a sugar top. My favorite hands down . Mid weight producer at a pound per plant doesn't matter when you smell these dank buds. One of our most guarded strains we are not easily tempted to sell the clone to this baby . It's a top dollar phenobe . A real superstar . Call for pricing!  View Test Results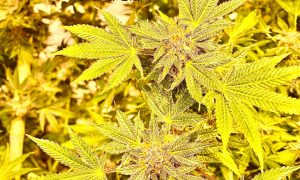 RIP
Grand Slam; We really knocked this one out the park when we brought this team mate to our garden . Every hit is a home run , while leaving u with a purple grape floral  flavor on your tongue. Lazy and stimulating mind high with a pound per plant production ratio . We recommend this strain for any purp fanatics.  View Test Results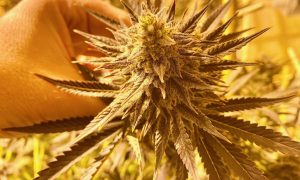 Member Berry; Top of the charts berry terps , insane berry smell with a eye dropping whole body stimulated high . We don't even look for another berry flavor for our garden . This strain has been a success since day one .Extra large producer at 2 and ½ pounds per plant you cant loose with our member berry strain .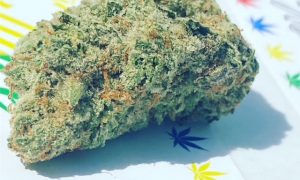 White Runtz = Zkittles + Gelato = Hybrid 50/50 ,Incredable Exotic fruit taste and smell with solid white shell ! Beautiful ! $2,200 per pound , 1100 per 1/2 pound , 550 per QP !!! Clones $30 each .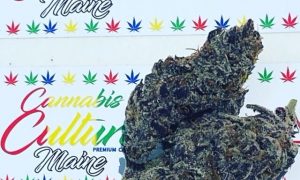 Tropical Runtz ! 50/50 hybrid Sativa dom ! Incredable in every way , $2200 per pound , 1,100 per 1/2 pound , $550 a QP , Brand New Strain ! Clones $30 each  View Results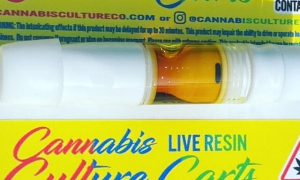 Various strain Specific Live Resin carts ! $15 per on 100 packz ! Mix and match varieties ! Labeled and lab tested ! Processed by Seacoast Extracts !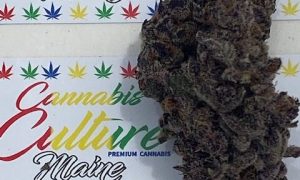 Peach Runtz ! $2200 per pound , 1,100 per 1/2 pound , $550 per QP !  Clones $30 each !
Amazing peach dank terps . Strong Indica high ! Purple shell !!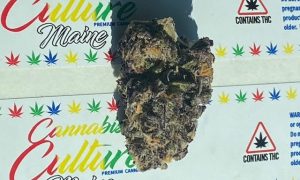 Purple Haze $2200 per pound, 1100 per  1/2 pound  , $550 per QP , Clones $30 each   ! Amazing purple and orange face with a deep Musky  stinch smell !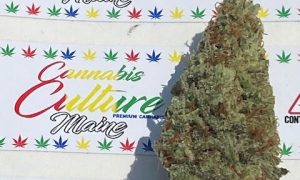 Pine Apple Cake ! $2200 per pound , $1100 per 1/2 pound , $550 per QP ! Clones $30 each ! Fantastic Exotic smell with a nice Indica high !!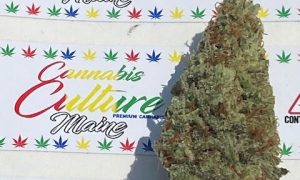 Pine Apple Cake ! $2200 per pound , $1100 per 1/2 pound , $550 per QP ! Clones $30 each ! Fantastic Exotic smell with a nice Indica high !!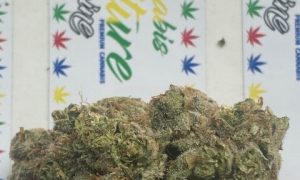 Durban grapefruit pounds $2,200 per ! Hybrid Sativa
2021 New Strain And Clone List from Cannabis Culture
🔥🚀
Gelonade – Hendrix Farms West Coast Terp Queen . This exotic purple colored beauty is making her way east . She will leave an everlasting taste in your mouth while . Direct descendant of Lemon Tree and the renowned Gelato 41 . This Sativa hybrid is a must try .
Ebola 7 – Hendrix Farms heavy indica is fir sure to leave u laaaaaaiiiiidddd baaaacccckkkk!! She slows every thing down the way we like her too ! A rare usually sold on contract only has made her way from west to east . Mothered by arc OG and world famous forum cut Girl Scout cookies this is a heavy hitter and loudest around ! Show her some love when u see her on your local favorite cannabis store menu . View Results
Maine BlueBerry Cupcake – This purple queen is the real thing . Bread by Hendrix farms for cannabis culture Maine and Massachusetts locations , she is mothered blueberry muffin# 10 and gelato 33 . This is must try anywhere, time she presents herself . Very rare and clones not sold ( sorry ) . This Flower sold to few select stores only in New England .
Purple Apricot – Another one of our Purple queens this gorgeous lady is ready for your approval . While some phenobe around are suspect this true breed is the real deal . Bursting with apricot aroma and bag speak for days she is a winner . Indica all day and mothered by purple punch and fathered by legend orange apricot . This is one to be remember guaranteed !!
Classic Blue Dream – Sativa Sativa Sativa . Take a test , clean house , chit chat with a Freind or foe . This is your hoe !! One of my favorite classics to blow !! Everybody remembers blue dream !
Mother Milk – bread by Hendrix farms this Nepali OG crossed with Appalachia is not gonna make you want to go hike the Appalachia trail anytime soon . It will make you set your tent up and take a nap though . A sugar coated white shell and a nice smooth flavor makes her a cannabis cup winner .
Orange Aide– Bread By Dark Heart Nursery and known as a real mood boosting strain this is a great strain for depression or anxiety sufferers . Mothered and fathered by Tangie and Purple Punch , this is a floral heaven . Guaranteed citrus bursting terps all thru your pallet .
Ice Cream Sunday – This brand new release by Purple City Genetics is sure to be a hit ! Sunday driver and gelato 41 crossed created this Incredable try home filled masterpiece . A hybrid for sure , this terpene machine is the Queen !
Lime Bannana Sherbert – Terp winner 2019 cannabis cup west coast . This rarely available Queen is a must have in your collection . Hendrix farms crafted along with a taste to remember . Sativa dom , terp Queen
White Runtz – Gelato and zskittles this 50 -50 split is real treat . No 1 asked for strain in 2020 . Tight flavorful and trichome coated , this is the one . View Results
Forum cut Cookies – Ethos genetics =Yes we got her . We managed to get her to join our team . And yes she is the real forum cut . The original Girl Scout cookie phenobe . Purple , tight mugs , gas packs . Loudest , loudest , loudest . Rapper weed period !!
Fresh Peaches – a peaches and cream relative , cousin to peach crescendo this uplifting peaceful east feeling high will really set your morning or afternoon off right . A Sativa masterpiece and a floral peachy cream taste . Bread by sacred roots nursery in humboldt ca .
GG 10 – and another 1 . She is back and reinvented even better than ever , a straight ball of gas ! . Any flaws gg4 had , guaranteed she don't . Super white colored , gassiest green , huge producer . Perfect bud structure with a pine tar interior . This one will stick with you !! Testing in at 30 plus percent in most grow rooms . Why not put this powerhouse on your roster !
Wedding Pie – Purple city genetics did it again with wedding pie . Who don't like wedding cake traits crossed with grape pie , ohh my !! A real head banger . Dank dank , 60-40 indica dom , all around boss !! Sweet grape flavor . If you could light a pie on fire and smoke it , this is what it would taste like !
Taquitz – Wow dark heart nursery really put together a true masterpiece when they created this strain . Three legends crossed to produce a new legacy . Pre 98 Bubba , blue dream and OG made a real beautiful baby . One of Dark Heart Nurseries newest strains . We were able to get her before you did !! Indica Queen but still a head high this phycadelic dream is real winner .
Gushers – Purple City Genetics created another purple power house with gushers . A west coast sensation . Best of the best . The new Runtz for 2021 . Now on the east coast , New England is sure to adopt her with love . Triangle Kush crossed with who else but gelato 41 . Gushers is the best around town . Purple nuggets , purple nuggets .
Orange Açaí Berry – A little known up and comer this orange cream sickle with sour açaí berry exhales will really be a hit sooner than later . Watch for her name around this 2021 season . Sativa all day all the way !
Rolex OG – white fire OG and Kuchi this 🏆first place high times cannabis cup winner is a star . Rolex's ain't cheap and neither is this one . Indica testing bear 30 percent this is a true gem . Fast growing and genetics from the greatest and gassiest , Add her to your garden ASAP
GG 4 – why not gave the sister to gg10 . Wouldn't want our gg family to be lonely . We got the best of the bunch with this crowd pleaser . All white , Danky dank . Easy to grow , gas powered Sativa dom .
Mac Melon – created by capulator , Mac has mated with a melon . Glad she did cause now we got Mac – melon !! Wow what a terp cantaloupe melon flavored fruit to bear . This new cross with mac1 and melonade is gonna shake up Leafly and Weedmaps guaranteed . Sativa dom , sugar coated . Soft melon flavor equals a great strain .
Sour Gelato – Made by node labs this brand new phenobe was made with plenty of for thought . Sour Deisel a fan favorite classic and gelato a modern day sensation is sure to please you with her off spring . Sativa dom bread by Cookie fam and Sherbinski really made a match here . Relative to thin mint cookies . Who wouldn't want to try this fruity desert like lady !!
StrawnAnna 14er – A new release this long time legend is recrafted to be better than ever . Her ancestors won the cannabis cup in 2013 and high times Amsterdam in 2015 . Yes we got her from a rare release thru Purple City Genetics . Bubble gum crossed with bannana OG a real Sativa and a real treat . Phenomenal yeilder , and very extract friendly . Win win with 14 er !!
Tropicana Cookies – Sativa bread by purple city genetics . Mothered by tangie and Girl Scout cookie . Medium yeilder , trichome covered A+ strain . A must have in your garden or in your bowl !
Double Tropicana Cookies – sour dubble crossed with Tropicana cookies F1 made this new sensation . Double Tropicana is medium size plant with dense bright coated tangie cookie aroma . Indica dominant originally made by oni seed company .
Grape High Chu – grape grape grape is great . This new release by Harbor Side Farms in Oakland is an exact taste reminder of grape flavored big league chew. A Dr Who phenobe and Sativa dom 60 -40 . Purple buds big and swolen . Heavy yeilder 9-10 week flower time .